About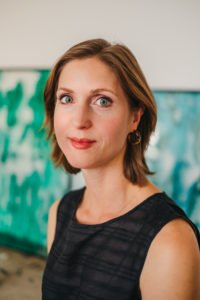 Abi Spendlove is a visual artist based in Luton, Bedfordshire. She studied Fine Art at Byam Shaw and Central Saint Martins in London, and completed a Fine Art MA at the University of Hertfordshire in 2018.
Spendlove's practice is fuelled by an interest in processes of transformation- both generative and entropic. She is drawn to objects, places and materials on the periphery, at the edge, disintegrating, in the air and underground. "My work seeks to capture or reflect that which is moving or changing and cannot be fixed. By-products of the processes of making often become the work."
Water and light are elements regularly employed in the creation and installation of the work.
Email: abi.spendlove@hotmail.com
Solo exhibitions
2017
Fragments, St Albans Clock Tower, St Albans
Tributary, Storefront Gallery, Luton
Group Exhibitions
2018
Woman Shall Inherit the Earth, Panacea Museum, Bedford
Accumulate, New Museum & Gallery, St Albans, Hertfordshire
Rock Paper Scissors, View Point, University of Hertfordshire
A Minute Ago, Zabludowicz Collection, London
2017
25 and Counting, Panacea Museum, Bedford
MK Calling, MK Gallery, Milton Keynes
e-Luminate, Cambridge Corn Exchange, Cambridge
2016
Shimmer, Framework Gallery, University of Hertfordshire, Hatfield
2015
Art Language Location, University of Cambridge, Cambridge
Testing Water, Departure Lounge, Luton
2014
Roulade, Husk, London
Eastern Approaches, St Albans Museum, Hertfordshire
Control Room, North Cabin, Bristol
The Common, TMT, The Freeholder, Luton
2013
Parallel Lines, University of Bedfordshire, Luton
2012
Outhouse Exhibition, Forfey Festival, Northern Ireland
Work In Process at ROTW Festival, Hertfordshire
2011
The Re Show, Out of the Dark, High Wycombe.
Artists in Residence Exhibition, Luton Hoo Walled Garden, Luton
Time and Chance Happen to Everything, Departure Arts Centre, London
Winners Show, St Albans Museum, St Albans
2010
Hertfordshire Open Exhibition 2010, Margaret Harvey Gallery, St Albans
Art/Value/Currency Part III, The Pigeon Wing, London
"Art in Process", Hightown Road, Luton
Artists in Residence Exhibition, Luton Hoo Walled Garden, Luton
Art/Value/Currency Part II, Eastern District, New York
Heart Desires, Movida, London
2009
Art/Value/Currency, The Pigeon Wing, London
Submission Freedom Fear, House Gallery, London
Deparcitecture, Departure Arts Centre, London
Highlights from the Franks Suss Collection, Hampstead, London
Screening of And So It All Comes Together, Forfey Festival, Northern Ireland
Aspects of Language and Translation, Mile End Arts Pavillion, London
A Cup of Tea Solves Everything, Departure Arts Centre, London
2008
Voice Over Water Part II, Red Dot Art Fair, London
Siteshow, Warwick Square, London
Departures, Charlton Art Centre, Dover
CSM Fine Art Degree Show, London
Voice Over Water, Ada Street Gallery, London
Buy//Sell, Christ Church&Uplands Chapel, London
2007
Untitled, Outwood House, Leeds
PASDA!, Tottenham Court Road Squat, London
Residencies
2019-2020 Hat Factory Arts Centre, Luton
2017-2018, UH Galleries & St Albans Museums
2015, Research Residency, Departure Lounge, Luton
2012-2013, AA2A Artist Residency, University of Bedfordshire
2010-2011, Luton Hoo Walled Garden, Bedfordshire
Work in Collections
Olivier von Schulthess Collection
Frank Suss Collection
Zabludowicz Collection