Underfoot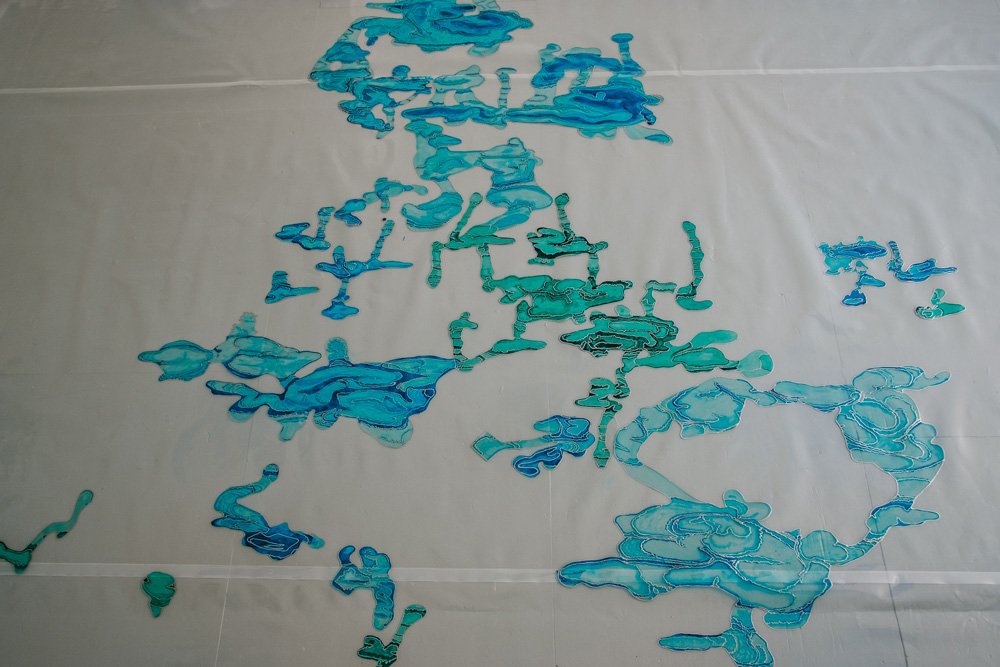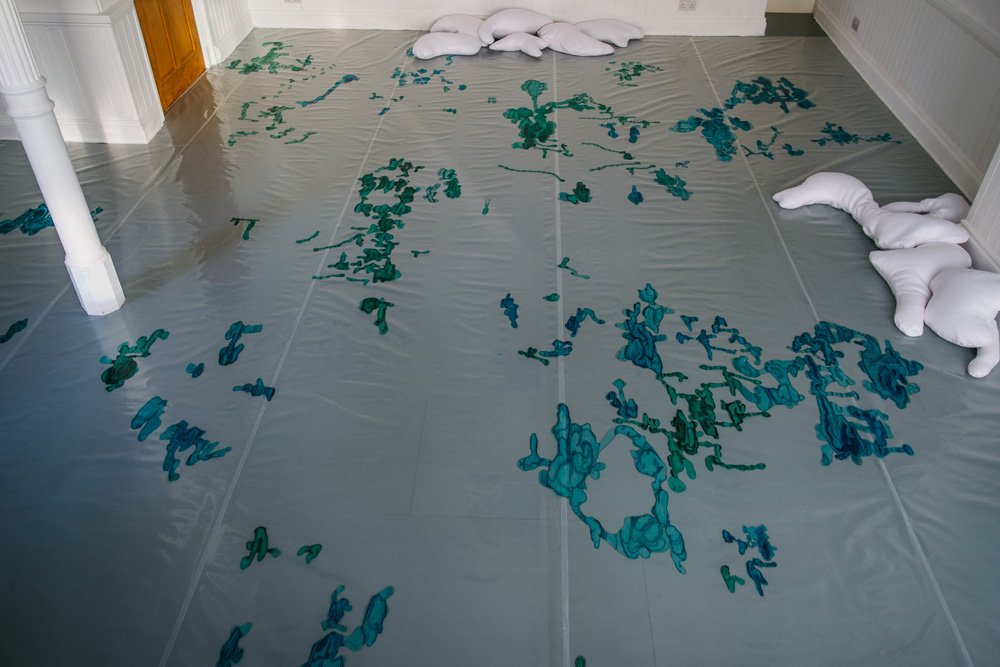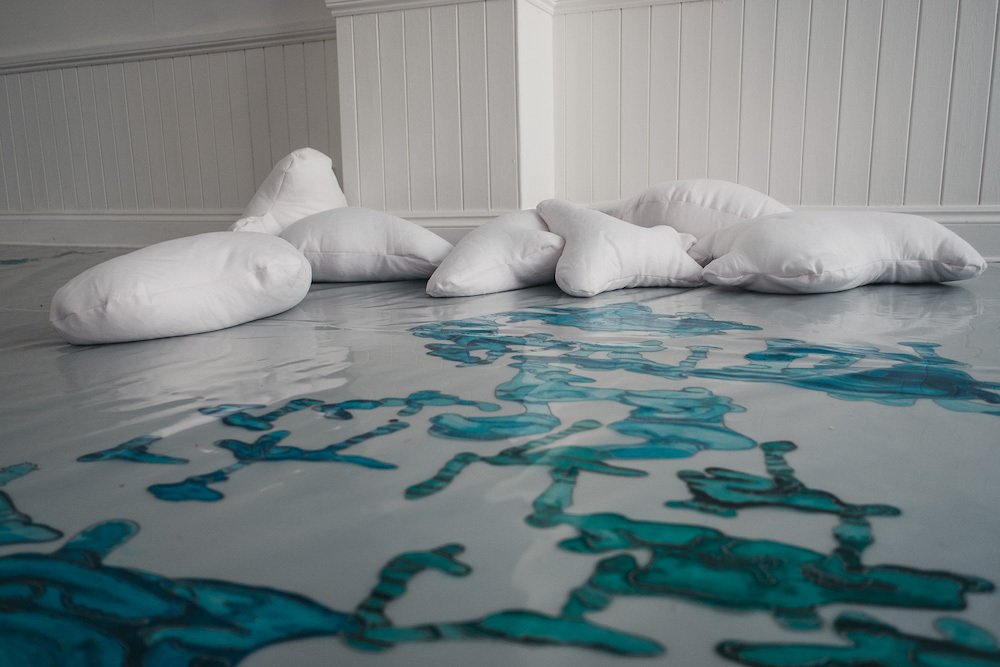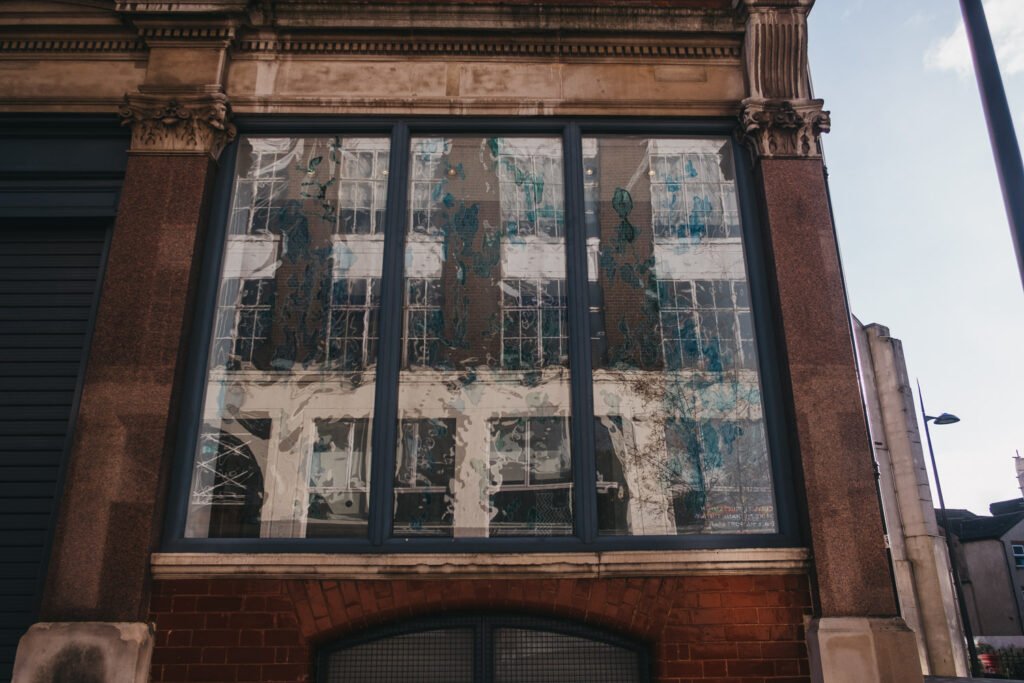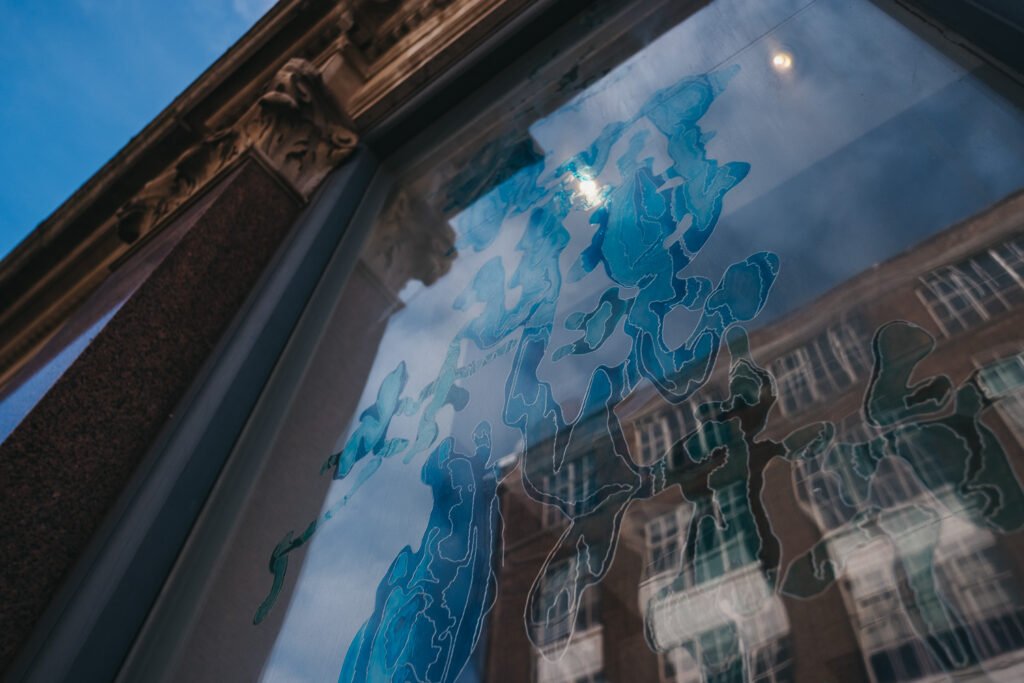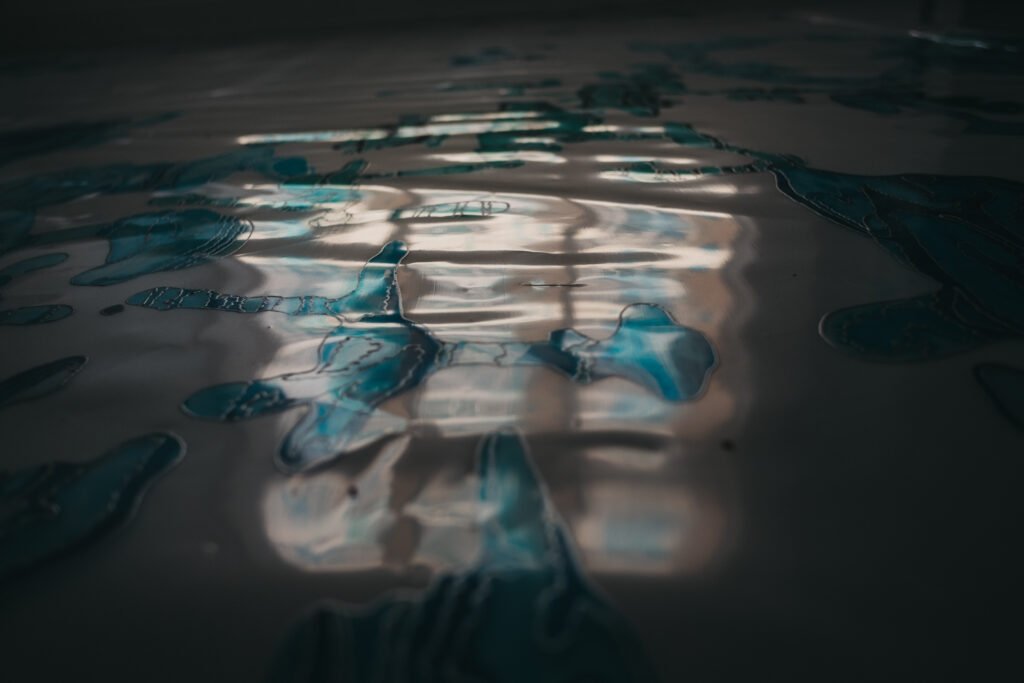 Photography by Greta Zabulyte
Underfoot
Departure Lounge, Luton
10th December 2020- 30th January 2021
Underfoot explores the underground river as it flows beneath our feet, focusing on the movements – seen and unseen – made by nature, people and time.
The Lea flows mostly unnoticed through Luton, beginning its journey in Leagrave Park, snaking through housing estates, behind allotments and underground beneath the Central Library and the Thistle Hotel in the heart of the town, eventually connecting with the River Thames in London.
In preparation for this exhibition, Spendlove undertook specialist training to enter, wade through and explore the dark underground river culverts, where she collected video footage, photographs and found materials to inspire her new work. By turning the city inside out conceptually, she draws our attention to the things which are so often overlooked as we go about our daily lives.
Much of Spendlove's work is made on the floor. Working with frozen water taken directly from the River Lea, she allows the ice to move and melt on paper with ink, forming unique shapes that stain the paper and seep into the floor. The resulting patterns have been painted and traced onto acetate to create a large-scale installation which covers the entirety of the gallery floor. Mirroring the artist's making process – moving and walking across the artwork as it was created – visitors are invited to walk over the paintings and navigate paths through them.
The soundscape that accompanied the exhibition was recorded during the artist's underground walk across Luton. The sounds of her feet dragging through the river water echo in the gallery space. Pathways, layered journeys and layers of time are laid out as a template for contemplation, encouraged by the presence of bean bags in the space which invite visitors to stay a while.

Spendlove's exhibition at Departure Lounge coincided with the screening of her film A River Runs Under Your Feet at The Hat Factory Arts Centre opposite the gallery for the month of December, as part of their #FactoryWindow film programme. Funded by the Luton Arts Fund, this video collage about the river features footage from Abi's underground exploration of the Lea.
Supported by the Luton Arts Fund.